Southeast Wisconsin
Premium Gutter Services in Southeast Wisconsin
Reliable Gutter Installation to Fit Your Budget
Located in Elkhorn WI, Schmidt Contracting will travel to surrounding cities in Southeast Wisconsin for all your gutter service needs. Whether it's a gutter repair, replacement, or installation you need, we've got you covered. We will travel up to a 60-mile radius from our home location.
Benefit your home with a gutter upgrade. Changing or fixing your gutters is one of the lowest cost improvements you could make to your home. Call us today for a free estimate on your gutter project in southeast Wisconsin.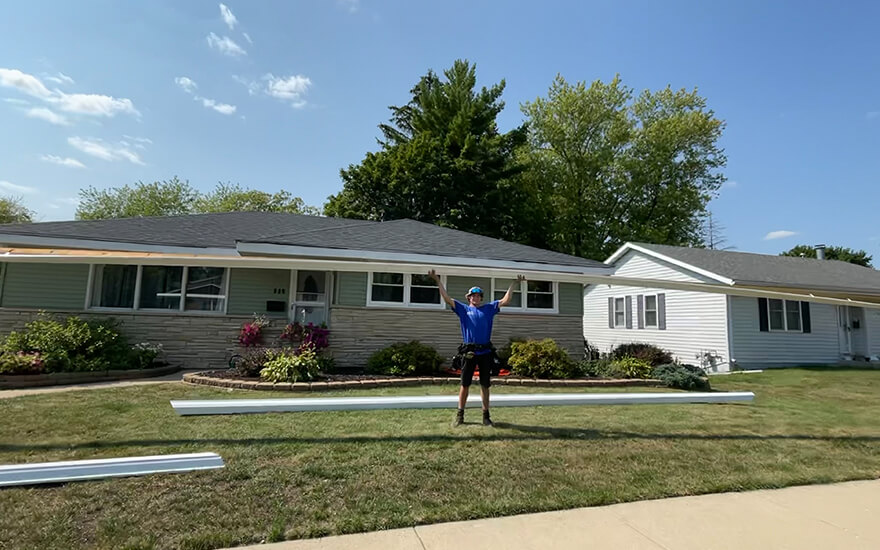 Local Gutter Guard Installation ServiceS in Souteastern Wi
Installing gutter guards can help improve the performance of your gutters and ensure they last longer than those without. Gutter guards help to keep debris from entering your gutters and getting jammed. We offer gutter guard installation and repair in Elkhorn, Wisconsin, and surrounding areas. Call us today for gutter services in southeastern WI.
Gutter Guard & Gutter Installation Contractors in SE WI
Our gutter installation professionals serve in and around the following cities of Southeastern WI
Keep Water Out, Seamlessly!
Don't wait until it's too late
We service in Southeast Wisconsin & Northeast Illinois including Milwaukee, Waukesha, Jefferson, Walworth, Racine, Kenosha, the Rock County Lake in Wisconsin and McHenry County in Illinois.
Jerry helped us to get our ice damming permanently fixed, as well as install new gutters at the same time. They delivered what they promised without any hassle for me or my husband. Highly recommend them!
Holly M